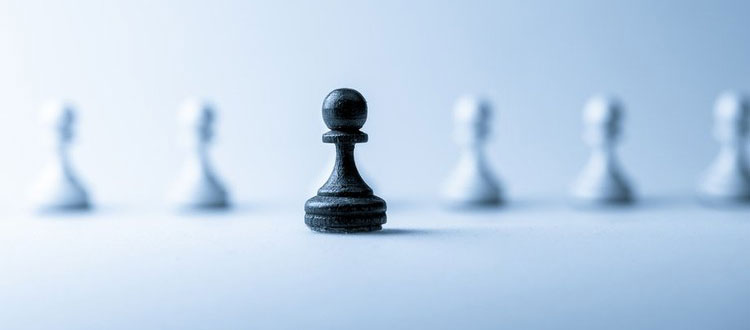 A leadership coaching is always about improving teamwork, where each player has their own strengths and weaknesses, but it is the responsibility of a masterful coach to know how to use these differences for the good of the team. The outcomes can get the desired results that benefits the organization by achieving business goals.
Leaders as coaches are aware of the fact that most of the people have tendency to get stuck in unproductive thinking pattern and expect things to work out differently, knowing this they still keep repeating the same approach that doesn't work. So coaches ask powerful questions that raises awareness of the coachee, and they find different ways of approaching the situation.
Some of the very insightful questions leaders as coaches can ask are:
What is happening in this situation?
What could be an opportunity here?
What do you need to drop that is not working?
What are you fearing to attempt, what is holding you?
What is really important at this moment?
What is the picture of situation in your mind you need to immediately change?
What is the Bigger Picture, you need to create in mind, that will help you move forwards?
How will the ultimate success look and feel like?
What will make you move to get there?
Let's not forget that we live in a world where number of parameters operate in any business environment. Thus, there are variables that affects and make the team to get off the course. By changing the way of your thinking, you can address each variable when it appears and take a decision about how the focus drifted off the path to success. This what leader as coach deals with team.
Leadership coaches are trained to help teams practice mindfulness and allow the new ideas to emerge and gather courage to design new set of actions.
Everything in your entire life is the matter of perspective, and most of the people follow along with the flow of what is already in place. Coach approach help leaders to make team members view things from different perspective and find innovative solutions. Specially in the context of aligning team members to each other's thinking style, leadership coach know how to help a team member to shift perspective and opinion about someone who is not getting along well.
Some of the perspective shifting questions are:
What you think are the positive intention of this person?
When does one behave this way??
What way do you need to acknowledge to this person to get better response?
By developing a set of clear insights on the issues involved, you can approach to some unusual perspectives which can change the course, but you will get to your goal more easily and quickly too. When people go through tough times, their way of thinking what into their habit. By looking at things from a different perspective, you can possibly create some ground-breaking solutions which can take the team and the company to a new level of success.
A lot of people have a lot of ideas and these ideas are nourished with care that can be great. But these people aren't confident about their strategies in business or in their personal lives to act on those plans. Skills and framework adopted form NLP certification courses are going to help such people to speak up and utilize their own ideas to make themselves and their business better.
Giving fair chance to new ideas is something very important in order to give people a life that they love. It is all about taking risks, loving people that you amend thought you would and learning how to take control over your own life. It is very important for people to have confidence in what they do, and a leader or a coach can develop this feeling into them.
Powerful team coaching and NLP training skills and are available for everyone, including families, businesses, and other people too. This is not something which is commonly used in the field of business, however it can be used. There are a lot of people who are going to use it for their own life in order to help them to get rid of the feelings that they have to do things in a particular way because it is the only right way to do them.
By taking a certified coaching and NLP course, people can easily learn how to guide or coach someone. There aren't many people who are going to walk away with the useful information given under these courses, because these courses are for open minded people.
Those who get qualified as Life Coaches, Executive coaches and NLP practitioners in India, they get equipped in many ways to approach people when they are low on confidence. These practitioners can arouse people's confidence in themselves before they do anything else. The ICF approved coach training courses are short and that is how they doesn't take too much of people's time. These courses are now available in different institutions and you will get a certification once they end. We at AlphaStars have integrated NLP skills and framework and designed a model 'InnerMost Shift' .
Taking up these professionally crafted courses, you will be able to understand people better and guide them to be better and to be confident in themselves. These courses are specially designed to train people in such a manner to boost people's morale and make them grow confidence in themselves in order to achieve better. Thus you can develop yourself as leadership coach.