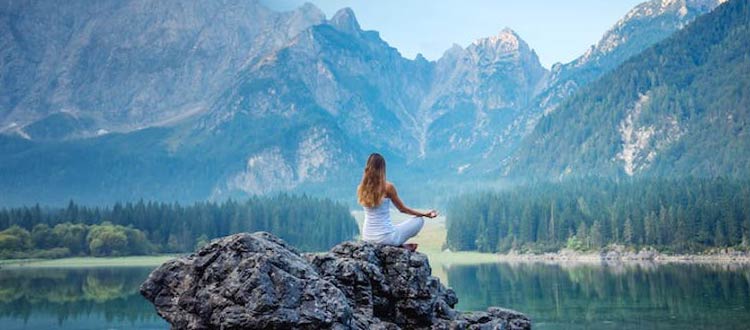 Everything You Should Know about Mindfulness and Science of It
Did you know mindfulness is known to have been practiced by US marines, U.K Parliament, Google, GE, Microsoft and several of top healthcare institutes?
More than 4000 scholarly papers have been written on mindfulness and allied practices. Fortunately top coaches discovered its benefits and effectively use it as significant forces in optimizing human potential. Today, one often hears top leaders, executives or Olympians quote their coach as a significant contributor in their success and thank them to initiating them to mindfulness.
The practice of mindfulness has been around for thousands of years but has achieved popularity in the business world primarily because people have realized the capability of their brain and how it can transform their personal and professional life. The practices of mindfulness can change one's brain's conditioning. Because it is obvious that whatever we do in our mind affects our brain and body.
In order to develop power of discernment and decision making, our business coaching methodology raises the client's awareness about the rewards of mindfulness practices. So, as InnerMost Shift coaches, we use it and have our clients to practice it, because this leads them to manage stress, and also maintain focus on their aim. Not only that, research all over the world has proven, it also improves the quality of cognitive performance. It rejuvenate the interpersonal relationship strengthen bonding. Thus, during the coaching session or otherwise, having realised the way people can transform their lives, being mindful of it, helps them to avoid their limited belief and behaviour pattern to re-occur.
it is not surprising that they become sharper to generate new choices, adopt skills faster and think logically without stress and resistance.
Spiritual coaching is a place where you change your life by changing the way you operate on a deeper level. With the help of mindfulness, you alter your deep-rooted beliefs and your connection to the divine. Executive coaching is a place, where people maintain spiritual principle and draw strength , courage and resilience to deal with ups and down of life. Business, Leadership or Executive Coaches, all of them, help others to live happily. They believe that understanding oneself and seeing everything in a spiritual aspect can give you a more meaningful life.
We have latterly observed top NLP training centre also have begin teaching mindfulness training. Because engaging the whole sensory system in experiencing the resources such as confidence, creativity, conviction or determination etc is what help people to remain resourceful internally. NLP, as we know, stands for Neuro-Linguistic Programming. Through NLP you learn the language of your mind. NLP is the study of subjective experience and models of excellence. When you know it, you realize how it works for your inner life. NLP training in Delhi by us, teaches you how to execute mindfulness and maintain your inner control. You get a whole new world of mindful living to your advantage. With the awareness that NLP provides, your conscious attention can find its path so much more to your inner world so that you can grow to take charge of all the areas of your life and wholeheartedly engage your spirit that may have been outside of your awareness.
While pursuing life coach training in India or executive coaching and ICF certification, you learn steps of mindfulness training, to help clients to integrate changes. Thus, this type of training will help:
• To help others to solve their problem.
• Actively promote and contribute to human development on an individual, organisational and global scale.
• You will become a better person & it brings a positive change in your personality too
Here are few additional things, you may want to know, about mindfulness.
Some of the health Issues get solved with a Regular Practise of Mindfulness:
• Reduces stress
• Reduces the risk of heart disease
• Significant and measurable changes to the brain.
• Controls blood pressure
• Reduces chronic pain
• Reduces symptoms of depression & anxiety disorders
• Can reduce symptoms of PTSD
• Reduces emotional reactivity
• Grow memory and attention
The Scientific Fact behind Mindfulness
A huge amount of scientific research has proved that many emotional, psychological, and also physical benefits for regular mindfulness meditation practices. It increases your attention span. As a result, it leaves a positive and significant effect on the psychological and emotional aspect of your life. The benefits become permanent if the practice is continuously maintained.
The Amazing Brain Power Results of Regular Mindfulness Practice
If you continue this practice until 8 months you get some noticeable changes. The changes are:
• Significant and measurable changes to the brain.
• Improved observing power
• Increase your attention
• Improved learning and memory
• Improved sleep patterns
• Reduced fear levels
Grow Satisfaction about Your Body
Body dissatisfaction is a serious problem for some of the women of all age groups. So, they suffer from anxiety and stress due to this constant thought. Some have been found, lose their self-confidence.
Study by many experts and coaches reveals that mindfulness practice significantly reduces body dissatisfaction and body shame. The practice improves self-compassion and body appreciation. They regain their self-confidence and self-love.
So these are some important facts that you should know about mindfulness and the science of it. If you want to realize the actual meaning of your life and become happy and self-satisfied then you should practice with the help of experts.
We in our InnerMost Shift Coaching draw a lot from Yoga and Science of Mindfulness, and have a very special way of initiating clients to Yoga-Somatic BEST Mindfulness Practice. This self-generative system helps them sustain the shift and transformation the undergo.
Siri G P Kaur Khalsa – ICF PCC, Director ICF ACTP InnerMost Shift Coach Training.