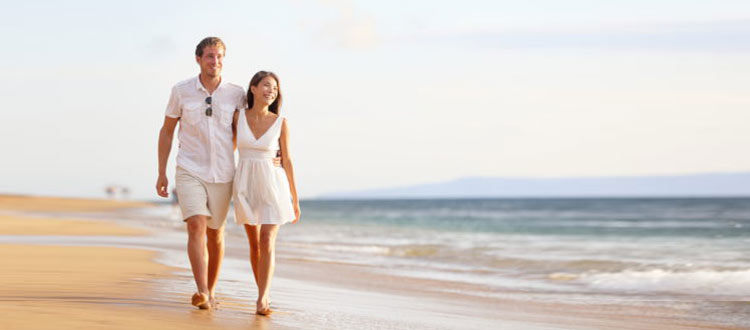 What is the Secret of Making Relationships Work?
Carl Jung once said, "The meeting of two personalities is like the contact of two chemical substances: if there is any reaction, both are transformed." This is the hidden secret of relationship. Now, transformation or change is something that inevitable.
The secret of making relationship work lies in the acceptance of that change. However, people don't understand that the change, with time, is inevitable. No one can prevent or alter this change. They expect that their husband or wife or partner will stay exactly the same way when they first met. Barry Schwartz said, "The secret to happiness is low expectations." And when you apply this for a relationship, you will not have to search for the secret of making relationships work.
Stress is Killing Your Relationship
The problem in relationships begins when you and your partner are not spending time together. But why is this happening? You are spending most of the time working on your presentation so that you can get a promotion in your job. However, what you are not realizing that you are already on the verge of getting demotion in your relationship.
You are so stressed with your job that when you return home, you seek solace in sleep and when you wake up, you are sitting in front of the laptop working for your next presentation. You have to realize that the stress you are taking is actually killing your relationship and you have no clue about that. Through a relationship coaching program, you will be able to identify the flaw in your approach in the relationship.
Talk to Each Other
Many couples are so busy in their work that they don't even have much time to speak to each other. If you ask an NLP master practitioner in India, he or she will tell you that this is the worst thing that could happen in your relationship. The reason why your relationship is going through a tough time is there is a huge communication gap between you two which you have to eliminate. Otherwise, this gap will become so big that there will be no way out.
Enjoy Those Little Moments
Spending time together will not always be a trip to foreign countries or a candlelight dinner at a 5-star restaurant. You can your spouse could enjoy a walk together in the evening or have dinner at home together. One of the most unfortunate things with the couples of this age is that they rarely get time to eat together. You have to realize that enjoyment is right there even in those small moments. You just have to take a moment to enjoy them with your partner.
Final Thoughts
If you are serious about making your relationship work then you can take advice from someone who has got NLP certification in India. No matter what you do, whatever you become, the fulfillment of your success will only be with your beloved. So, take a little bit of time from your busy schedule and spend it with your beloved. It will do a world of good to your relationship.