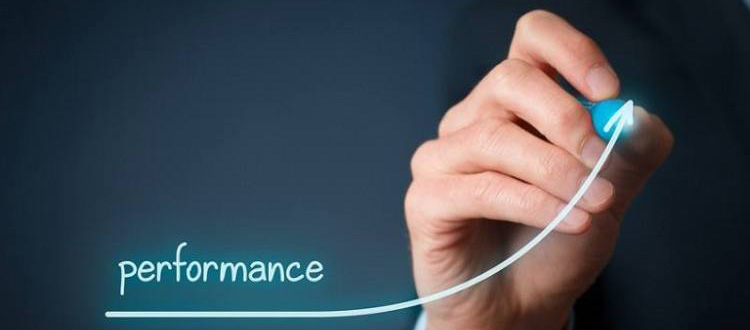 Productivity, Performance and Coaching?
Productivity in a simplest way can be described as a state of operating in a flow state and being immune to every possible triggers that slows you down. It is about being in control, empowered, resilient, authentic, having a complete sense of freedom to do what you want to do or to control what's happening to you irrespective of whatever happens around you.
In the organisations, productivity and performance improves when  the management practices enable people being self-driven, take initiatives and decide action steps overcoming the challenges feeling empowered. .
Thus HR Managers, business unit heads and leaders in organizations have to know how to interact and empower their teams and make them feel resourceful. This is where coaching being very transformative and empowering helps leader to get the productivity and performance shoot up.
How Coaching approach is a unique practice?
Coaching is a proven way of helping people improve productivity and performance by way of empowering them in workplace as well as in personal life. In a way it is process of helping people undergo change and core transformation.
Coaching approach aims to get rid of objections, obstacles, limitations and emotional hooks and free you to pave a way towards a satisfying future. Thus, you become naturally more productive, performance level goes up, empowerment happens, you are able to achieve more and become the BEST version of self.  If you are curious to know about coaching, and how to become productivity and performance coach in India, you will find a link below to get more information.
How InnerMost Shift coaching is transformational and empowering?
InnerMost Shift Coaching is, displaying a set of competencies that empowers people to undergo mental and emotional shift, transform in alignment to who they want to be and be more productive.
Coaching not waiving and swirling a magic wand …. 'abracadabra', or Alaudin chirag to be rubbed to make Gennie appear. Instead coaching is a very systematic and artful approach aimed to empower people, help them feel resourceful and wash away the black clouds of confusion, frustration, disappointment, and limitations.
Becoming a coach means undergoing a process of acquiring all the necessary skills, beliefs and attitude to others undergo smooth transformation. People hire performance and productivity coaches all across the continents to get unstuck, cultivate the soil of mind, seed and nurture their ideas.
Who are productivity and performance coaches?
Productivity and performance coaches help people in knocking off their hurdles, getting rid of limitations, nurturing new ideas, instilling self-confidence and smelling the fragrance of positive thoughts. They empower people in evolving a new identity, believing in self, imagining and creating an enjoying productive life and living their dreams.
Even if one is wearing a badge of a Life Coach, Executive Coach, Leadership Coach, Business Coach, Corporate Coach, Wellness Coach, Happiness Coach, NLP Coach, Transformation Coach, Emotional Intelligence Coach, ICF ACC PCC MCC Coach, Organizational Development Coach, success and motivational coach etc. As long as they are empowering people to resourcefulness and  inner power to transform lives, they are Performance and Productivity Coach as well.
What is Productivity and Performance Coach training?
InnerMost Shift ICF accredited coach programs train coaches to develop core competency and have an unshakeable belief that people have all the resources available within them. They have the capacity and capability to find solutions and answers well within. All they need is a spark to ignite the fire that will show them light and fuel them in the right direction their heart desires. All the  professionally trained coaches are well equipped to do this seamlessly.
They are competent to pick and contract the real issue, establish trust, keep their presence, ask right questions,  listen deeply, raise awareness, decide goals, plan actions and track progress. One of the profound competency they have is, digging the mind by asking deep diving coaching questions, they help people to discover their resourcefulness and greatness within.
When a productivity and performance Coach uses some rugged frameworks such as, mindfulness, Emotional Intelligence (EI), Quantum Physics, NLP, Neuro Science, Yogic or somatic principles etc. to help people undergo and also to sustain the transformation, this makes coaching very authentic and worth it.
Productivity and Performance coaching begins by evaluation of present state, obstacles, resistance, belief system and ascertaining the emotional state of clients. Having evaluated the present, the professionally certified coach helps the client design the ultimate state, navigate them to resourcefulness resonating and generate new operating patterns of mind. This helps the client to get unstuck from current unresourceful state, discover resourcefulness, and decide goals, actions and plans to move from where they are to where they want to be in performance and productivity.
Here the InnerMost Shift Coaches are trained to help the client to practice mindfulness and somatic moves to sustain the change and transformation.
Apart from other competencies, one of the profound competency the well trained productivity and performance coaches have is, asking insightful questions. Their insightful questions make people reflect deeper and take a journey on road less-travelled, reclaim their strength they already have to be more productive and elevate level of performance.
What are insightful questions?
Asking insightful Questions is very powerful competency of coaches. Such questions sink deep in the mind and answers surfaces up. The right questions are like lever that lifts the tons of load with ease and less efforts. Insightful questions to change the direction of thoughts, generate choices, bring into awareness new opportunities, helps make a break through and transform your state almost make innermost shift, turn your focus away from limitations towards endless possibilities.
Here are some example questions. You can experiment with you team by asking different questions. Ask these questions in a gentle curious and pleasant manner in your day to day conversations. Find out for yourself, how these questions help them be more productive and elevate level of performance.
These questions will definitely help you change focus and mental state to be more productive and increase performance level. But in order to have people transform and sustain the change, as a true empowerment, productivity or performance coach, you can acquire professional skills.
Outcome Defining questions:
What specifically do you want?
What would this do for you?
What will make you productive?
What would energise you?
What would enhance your performance?
If everything was possible, what would you like do?
What would you love to change and how will the this impact?
What would you like to show up ultimately?
Values Eliciting questions: 
What do you value about it?
What is most important about this situation?
What are you deeply committed to?
Option Generating Questions:
What different can be done?
What can be done differently?
What else is could be an option here?
What are the available choices?
How would someone you know would do?
What can be the very best way to do it?
Break-through Oriented questions: 
What would you do if nothing stops you?
What would make it possible?
What is it costing you? would you continue doing the same thing?
Action Steps determining questions:
What steps will make this happen?
What can be your way to achieve that?
What can you immediately start with?
What are you going to do? By when?
 Self-Connecting (uniqueness) Questions: 
What is your very own solution?
What does your heart tell you?
What do you love the most?
What's the best quality you exhibit?
What do you do extremely well?
Who makes you feel great?
What is truly magnificent about you?
 Self-Control Questions:
What can you say "Yes" to?
What can you do 'more' of?
What can you say "no" to?
What can you do 'less' of?
What is un-useful to do?
Life Enhancing Questions:
What do you trust form the depth of your heart?
What will energise and make you most alive?
What are you totally aligned with?
What is your undisputed passion of life?
What do you resonate with from every fibre of your being?
What is your purpose in life? How does this aligns with that?
Emotions uplifting questions?
What cheers you up?
What makes you smile?
What makes your sadness diminish?
What makes you uplifted?
How can you not supress but respect your emotions?
What can be you thankful of?
What are your emotions signalling to do and take charge?
What is your fear pointing you to do to take control?
What is the underlying positive intention?
 Wisdom seeking Questions 
What is so very wise thing to do?
What can be so learnable from this experience/ situation?
What do you truly believe would be right thing to do?
If you could leave behind all that you did, what is right thing to do if ?
What might you ideally do the next time?
What would the most wisest person appreciate about this?
What is your positive intention?
If there is a belief governing your thoughts, what belief would get you to solution?
What would this get you that you don't have now?
What will strengthen you?
What would get you a better outcome?
When you will ask above questions, you will surely find people gaining a lot and you will feel excited. At this point you may want to know, how to become Performance Coach or Productivity Coach or hi- performance coach in India?
Let's understand that coaching is all about empowerment by helping people make inner adjustments, integrate the change one make  and undergo self-transformation.
The real transformation results when a shift happens at the InnerMost levels.  It involves uplifting consciousness to a new level where a new 'way of being' emerge. What it means is transformation that takes place at higher core identity level leads to empowerment, then productivity and performance level go up.
Successful productivity and performance coaches understand, how InnerMost Shift happens? How the resourcefulness leads to empowerment? How the transformation takes place? and how the core identity, beliefs, values, emotions, experiences, thoughts, thinking and etc. determine the meanings people make from situations and events. This is the way to help people with coaching.
If you are interested in helping people improve Productivity and Performance? become a certified ICF InnerMost Shift Transformation Coach , click on the link below.
https://innermostshiftcoach.org/download/IMSC.pdf